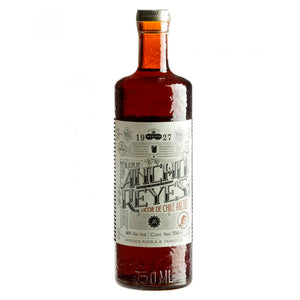 100% Chile Ancho
COLOR:
Deep bronze hue with medium body and high viscosity.
NOSE:


Slightly pungent, followed by dried chili notes, spices, cinnamon, cocoa, tamarind, and wet wood with light herbal notes adding to the complexity.
PALATE:


Pleasantly sweet, followed by chili with moderate heat and slight acidity. Hints of spices, tamarind, plum, cacao, apple, and almonds then subtle notes of fine herbs.
FINISH:
A pleasantly lingering pungent taste on the finish.